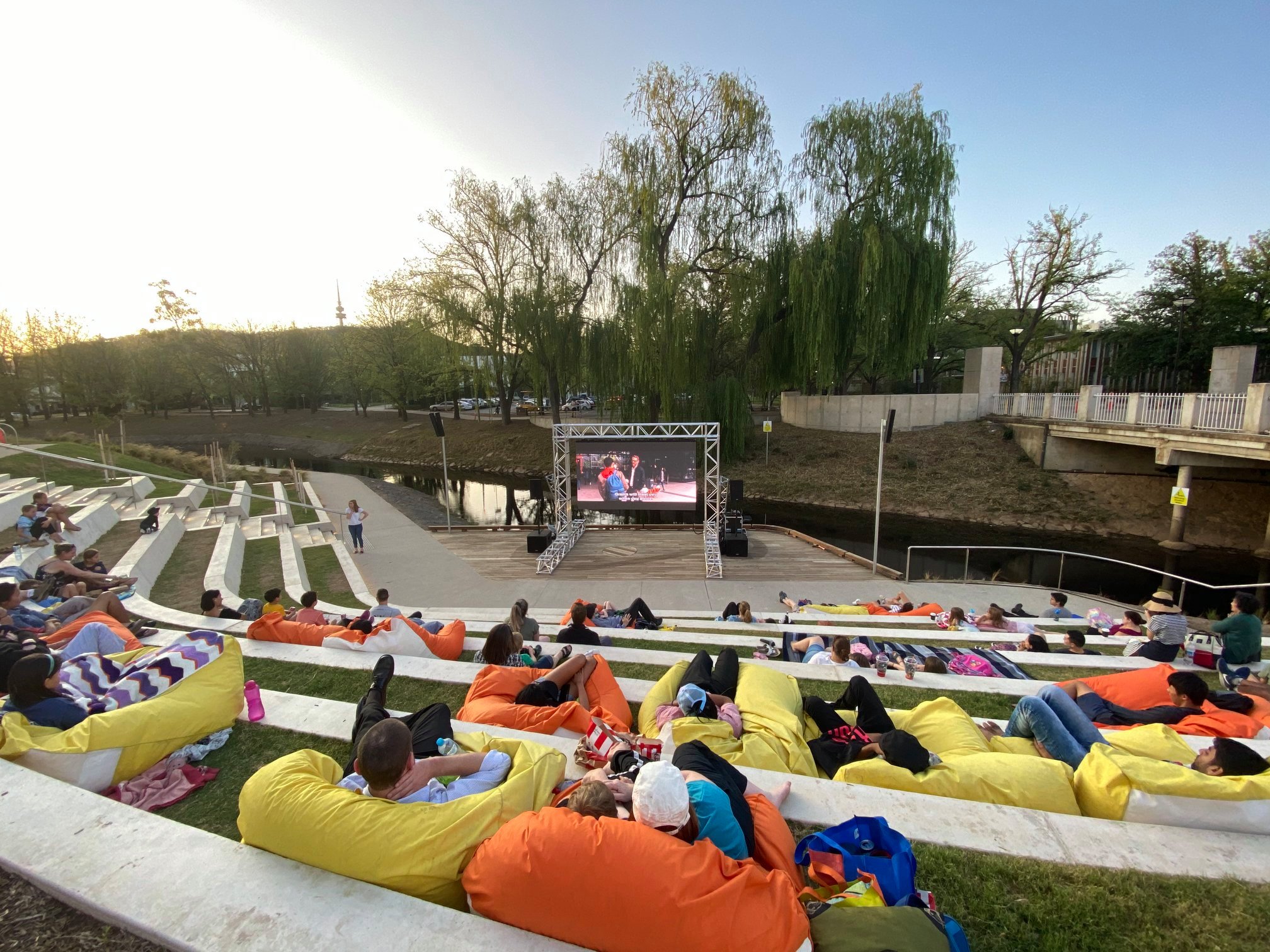 Kambri at ANU played host to the first Kambri Film Festival down in Canberra this year and Elite Event Technology were chosen as ANU and Kambri Precincts preferred supplier.
With over 30 years of experience and audio-visual suppliers to majority of Canberra's venues and institutions, they were recently approached to provide a complete LED screen structure in which the pre-requisite of the design was to create a clean and neat structurally sound LED structure without the use of concrete ballast blocks in obstruction of their set up.
Set on the stage of the purpose-built Kambri Outdoor Amphitheatre, EET's expert team were able to design and deliver the structure built completely out of F45 5 Chord Truss, which was able to withstand all types of weather, such as the freak hailstorms, slight drizzles or the scorching heat, that came across Canberra throughout the course of over a week in January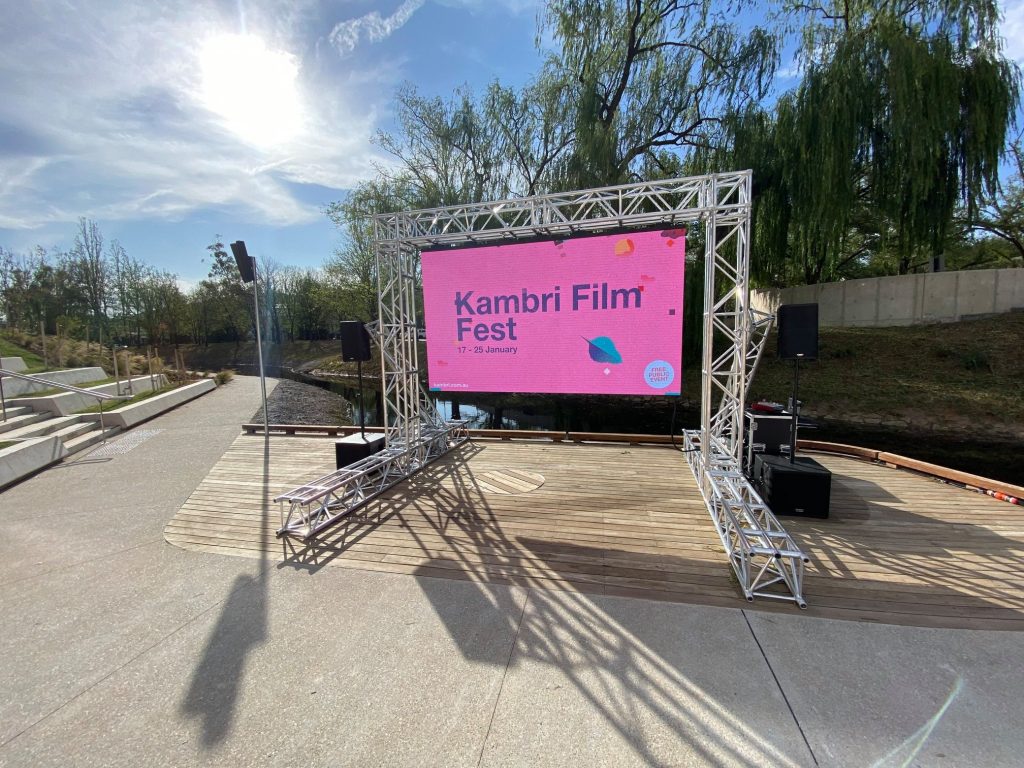 The F45 5 Chord Truss is designed for applications such as LED screens where balanced centre rigging of the screen panels on the truss is essential. A central chord with ladder-style horizontal bracing on the bottom face of the truss allows LED panels to be clamped directly onto the centre chord. This negates the need to balance the load by slinging or bracing across the two bottom chords to provide central rigging points as would normally be necessary on a square format truss.
Our 20 years of experience in the industry has proven our commitment to supply our loyal clients with the right solution, when it's needed, where it's needed. At Design Quintessence, we understand the importance of time and stock availability in producing big events on time and we do our best to supply you with everything you need.
As the market leader for truss solutions across Australia, we pride ourselves in dealing with clients who are aware and articulate about the quality and safety of our products and we will continue to provide the market with the highest standards across the range so you can always shine on stage.