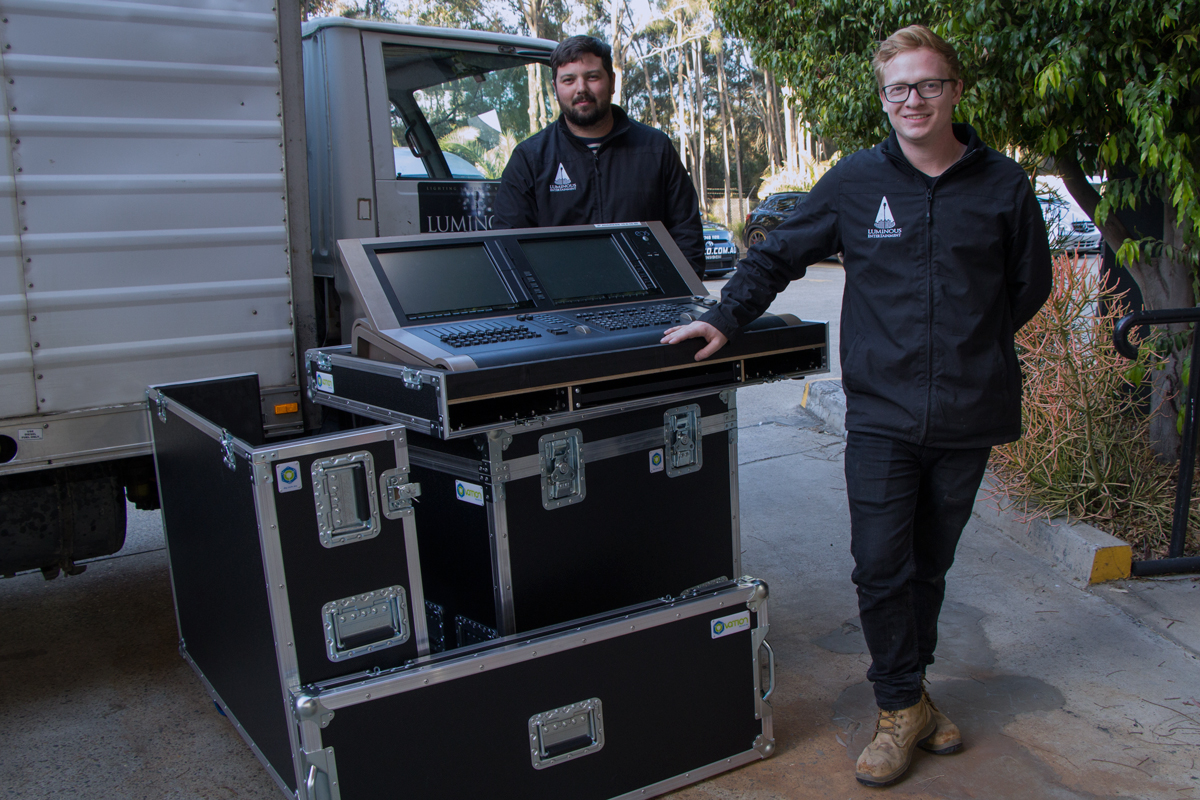 Luminous Entertainment are well-known for their creative work, whether it's lighting and AV for a small private event, large-scale arena production, or anything in-between, they strive to understand peoples' needs and deliver right solutions to support their projects to give them peace of mind.
""𝑬𝒗𝒆𝒓𝒚 𝒈𝒓𝒆𝒂𝒕 𝒅𝒆𝒔𝒊𝒈𝒏 𝒃𝒆𝒈𝒊𝒏𝒔 𝒘𝒊𝒕𝒉 𝒂𝒏 𝒆𝒗𝒆𝒏 𝒃𝒆𝒕𝒕𝒆𝒓 𝒔𝒕𝒐𝒓𝒚.""
When one of Luminous' directors, Joshua Vozzo, approached DQ to find a solution for their recently inherited ETC EOS 4K Lighting Console, they knew the Ovation Case brand was an easy choice. We, Design Quintessence, were on a mission to help them with their project and excited to help the guys at Luminous deliver a practical case for an exceptional team of people.
"It's as simple as a request and nothing was too much to ask and the overall product was perfect to the millimetre," exclaims Managing Director Lee Briggs.
Their case brief requirement needed to be able to house their console as well as have an additional rack space for a slide-out shelf to support their keyboard and mouse. Unlike the traditional two-piece mixer cases, the three-piece design allows for the operator to work on the mixer without any extrusions or hardware being in the way. The case was fitted with high-quality Adam Hall hardware all around to make sure maximum protection as well as usability.
We, just like Luminous, understand the needs of our community and know that a well-designed and built road case can help make lives easier for your crew, save you money on transit, give your equipment the professional look they deserve, and make your operations a breeze.
"With the service and reliability we have always received from DQ is evidently emulated in their case building," says Lee.
We always appreciate those who travel in, near and far, and the guys at Luminous aren't shy to drop into the office just to say G'day to the team.