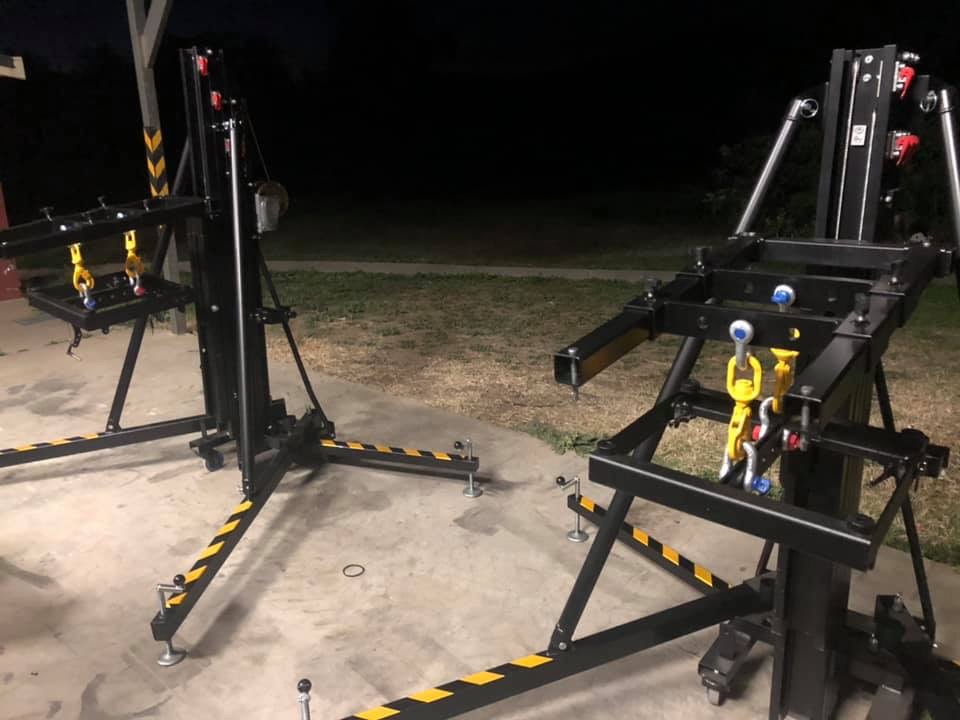 Fatline Productions are ready to party it up in the country town of Tamworth having recently invested in a pair of VMB Lifts Line Arrays to accommodate their newly acquired Nexo line array system.
"When safety is of paramount when it comes to flying speakers, we decided to go with a reputable brand, VMB Lifts, due to the quality of the build and their safety features. We knew we wanted a trustworthy and well constructed solution to help complete our set up." exclaims Managing Director and Audio extraordinaire John Begovic.
The VMB TLA-220 incorporates the patented security system ALS (Automatic Lock Security). The VMB red trigger system automatically locks the tower in the position it is left in. Each section of the lifter is fitted with the ALS in the unlikely event of the cable breaking. For added ease of mind and security, the Line Array Lifters incorporate the ILS System (Inertial Lock Security) as well as the special SRS Retentor system, patented by VMB, which guarantees that the towerlift will raise the aluminium sections orderly and automatically.
DQ are proud suppliers of world-leading brands in Australia and providing extensive support to our clients is nothing out of the ordinary. John demonstrated his appreciation quoting that "the back up service from DQ is impeccable and made it an easy decision purchasing the VMB Line Array Lifters" and cheerfully stated that he would "recommend DQ to any production company!".