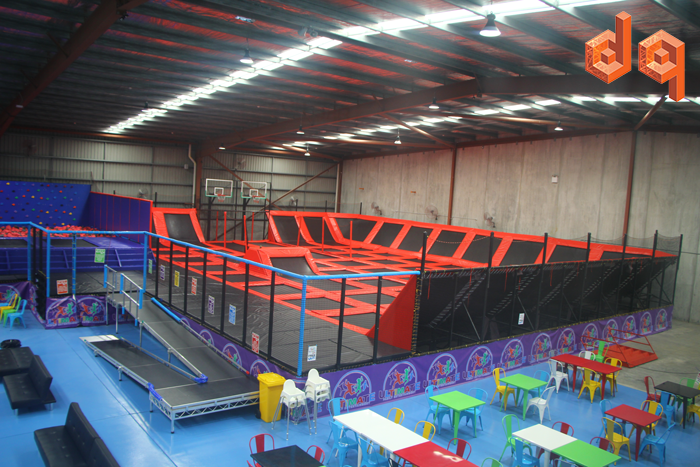 Indoor play centres are fast becoming a family favourite go to for 'things to do' and a great way to keep kids active. Ultimate Family Entertainment just recently opened one of Australia's largest indoor play centres in Northmead in January 2016 after months of anticipation.

The site is located in a 2500sqm complex and includes multiple play areas for various age groups, a café and a parents retreat section located upstairs. This place is not just designed for kids, but people of all ages!
With the centre taking off and a hit for the families on the western side of the hills, co-founder Kate Smith thought it would be ideal for their centre to also cater to the kids with special needs.
Design Quintessence had the perfect answer to suit their requirements with the assistance of the Global Truss Disabled Access Ramp, which can go up to a height of 900mm. The 2.1m long decks are lightweight, portable and also meet the Australian Standards requirement of a 1:14 design grade.
The Disabled Access Ramp is a simple yet cost effective solution for ease of access to any venue and Ultimate Family Entertainment centre have it installed so now everyone can join in on the fun too!