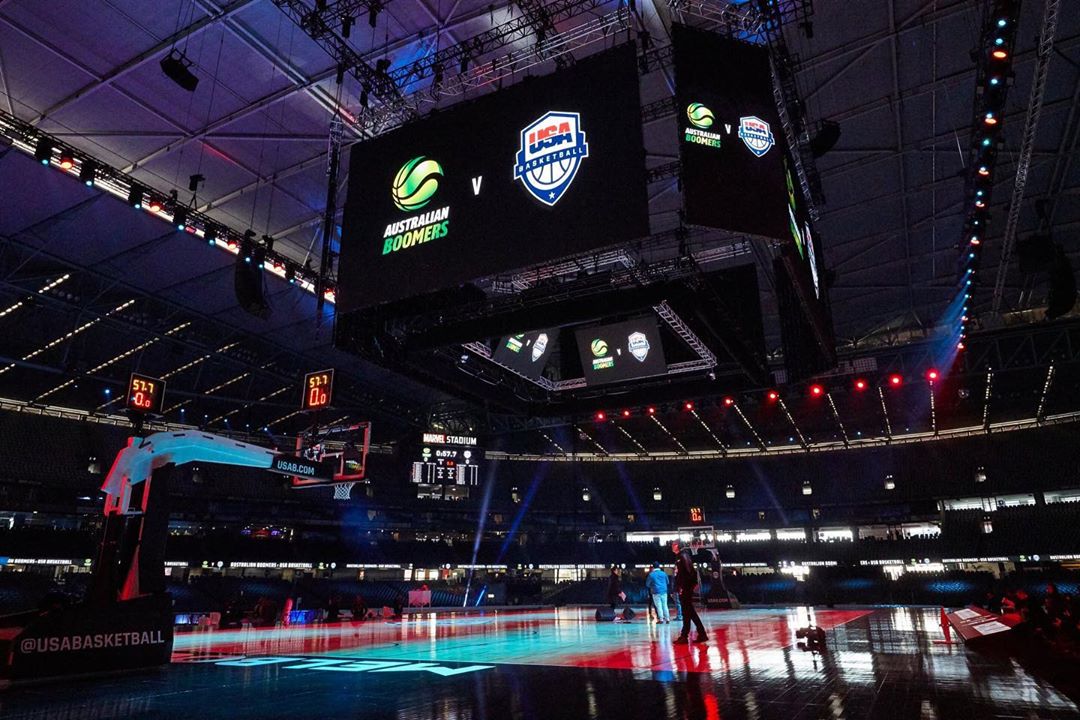 "Quality in a service or product is not what you put into it. It is what the client or customer gets out of it."
Michael "Nitrox" Petrani and his Diversity Rigging team are no strangers to extreme rigging and now serve a part in making Australian basketball history.
Over a span of 4 days, Marvel Stadium in Melbourne was completely transformed from hosting an AFL match on a Sunday night to a Basketball court for the Australian Boomers V USA Basketball game Thursday night. Marvel Stadium saw over 103,000 basketball fans cheer, scream and enjoy themselves throughout the two nights the games were hosted — which happened to be the biggest crowds ever for basketball games in Australia!
With 3 months of design & work with the engineer to prepare a show based on production values requested, and then, finally get signed off by the engineer, crammed into 4 days, Nitrox and his team of 26, along with over 320 contractors, worked effortlessly 24/7 to help with executing a staggering 102,143kg of weight rigged from the roof which comprised of a mix of F45 5 Chord and F34P Box Global Truss to set up the main LED scoreboard and audio cable management.
Marvel Stadium was crowned Global Venue of the Year at the 2019 International Stadium Business Awards in Manchester, UK.
Diversity Rigging also have one of the biggest inventory of F45 5 Chord and F34P Box Global Truss available in Victoria.
Not all heroes wear capes, most are riggers.