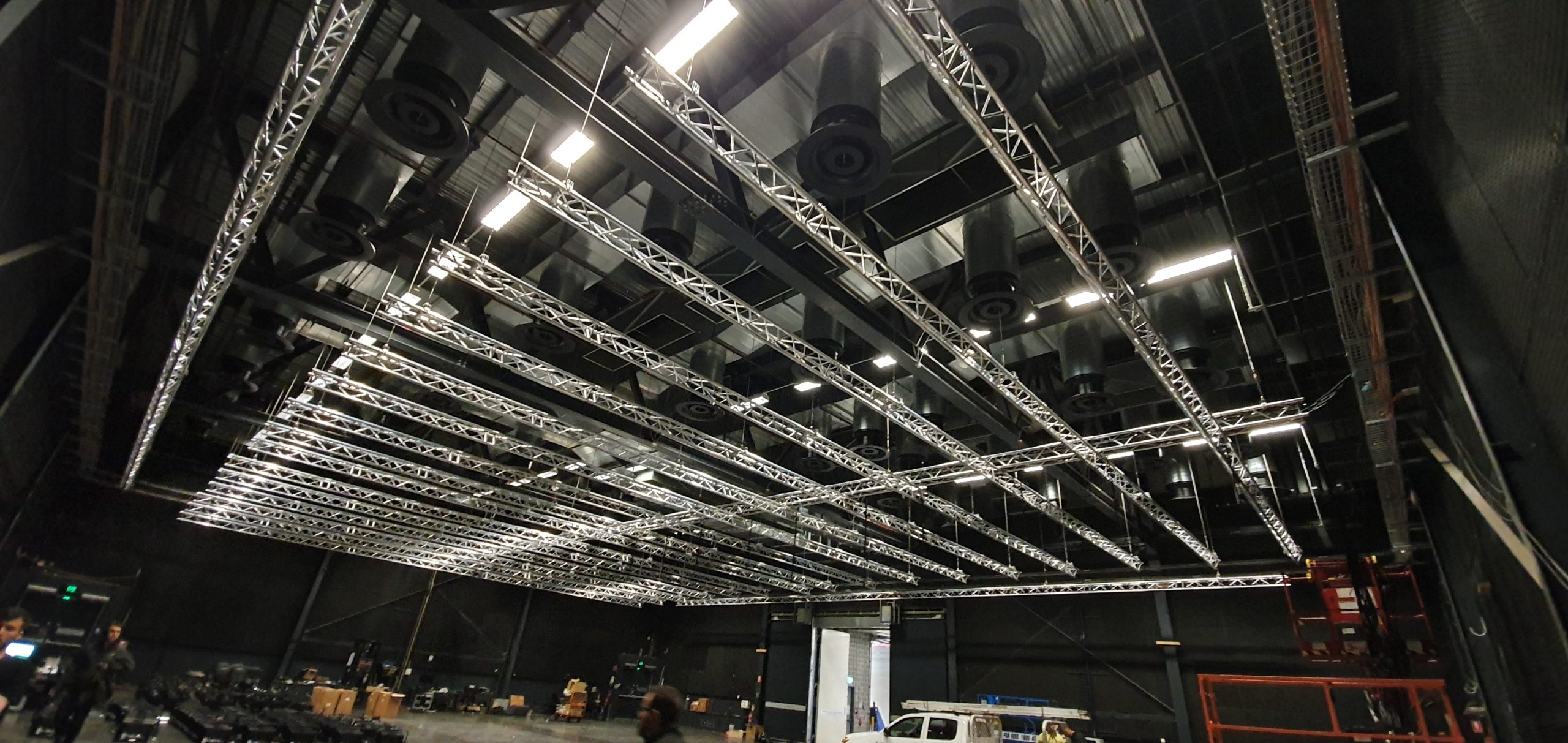 The Australian Home Shopping Network recently moved into Studio 1 at NEP Studios in Everleigh to set up its broadcast operations ahead of an August launch on free to air television.
Fusion Entertainment Australia were engaged to deliver and install a truss grid and power distribution for the studio lighting.
"With a tight turnaround for the project we were happy that DQ were able to deliver with existing stock in the country." exclaims Fusion's managing director, Paul Walton.
The entire grid comprised of 338 metres of F33 Tri Global Truss for the lighting rig and 28 metres of F34 Square truss to cater for cable distribution.
The truss was dead hung with custom length steel wire rope droppers that attached to the Global Truss suspension brackets across 79 x rigging points which made the rigging and levelling of the truss much easier for RISE Pacific whom Fusion engaged for the rigging installation.