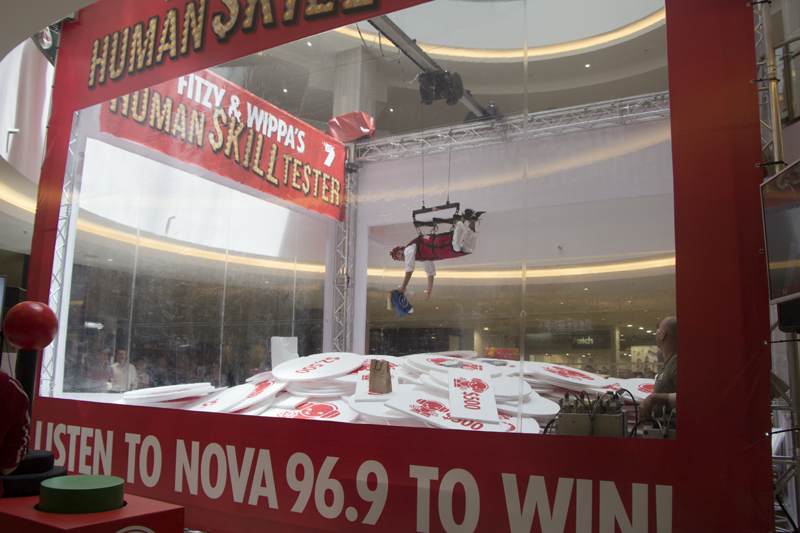 Managing Director, Michael Petrani, of Diversity Rigging in Melbourne spent months designing, engineering and building an epic interactive indoor life size structure take on the classic "claw crane" arcade game that has never before been seen in Australia.
The Human Claw Machine takes participants on an adventure as they navigate their partners, strapped onto a harness, via a life-size joystick hovering over a pool of prizes to win and to take home an experience they'll never forget!
Constructed in one of Sydney's newest shopping precincts, Macquarie Centre, the structure stands at an astonishing 7m x 7m compiled of F34P Global Truss ground support components. This contraption was for Nova 96.9′s Human Skill Tester competition which ran from 2nd-20th February.
It was originally unveiled in Chadstone, Melbourne in September last year for Cartoon Network that gave kids the opportunity to control their parents during the school holidays. Even though our Melbourne rep, Doug Watkins, wanted first dibs on being strapped in a harness… Rove McManus was the first celebrity to test his skills out on being the claw.