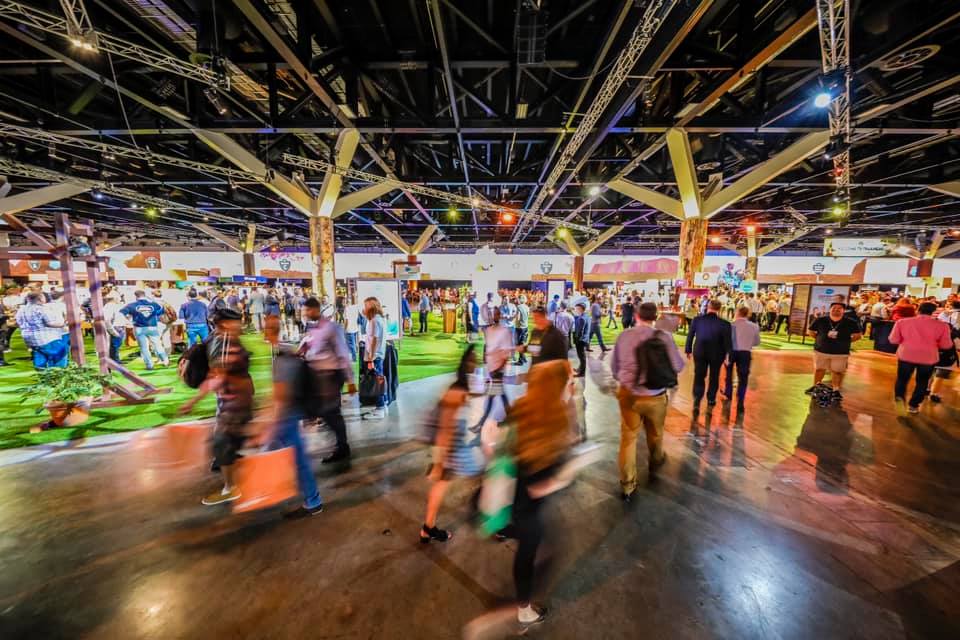 Earlier this year, 2019's SalesForce World Tour recently saw Pollard Productions using just over 2.5km of Global Truss and 400 hoists across both levels of the 7 Exhibition Halls in addition to Sydney's International Convention and Exhibition Centre's existing Global Truss to create a Campground for more than 200 customers and partners whom shared their stories, insights and expertise. The Campground was packed with partners, demos, NFPs and even a spot of mini golf; and four floors of the ICC hosted discussions, panels, breakouts, meetings and workshops.
Pollard Productions were one of the first customers Australia-wide to stock F52 Folding Truss in their inventory and about 186m of that was used to rig the main projection screen in Halls 1 – 4. Their F34 Square Truss, F43P Tri Truss and F44P Square Truss were also used in these halls for lighting and projector trussing.
Alongside being the first customers Australia-wide to stock F52 Folding Truss, they were also one of the first to snatch up in shipment of our recently developed F45 5 Chord Truss worldwide. On this occasion they had it coloured black to keep it hidden from the human eye but still be able to seamlessly hang TDC's LED screens back to back. In addition to the thousand lengths of truss, Pollard utilised F102 Folding Truss to create an 80m drape run to complete the Campgrounds.
Photo credit: Heldi Pilli

Photo credit: Heldi Pilli

Photo credit: Heldi Pilli

Photo credit: Heldi Pilli

Photo credit: Heldi Pilli

Photo credit: Heldi Pilli

Photo credit: Heldi Pilli

Photo credit: Heldi Pilli

Photo credit: Heldi Pilli

Photo credit: Heldi Pilli