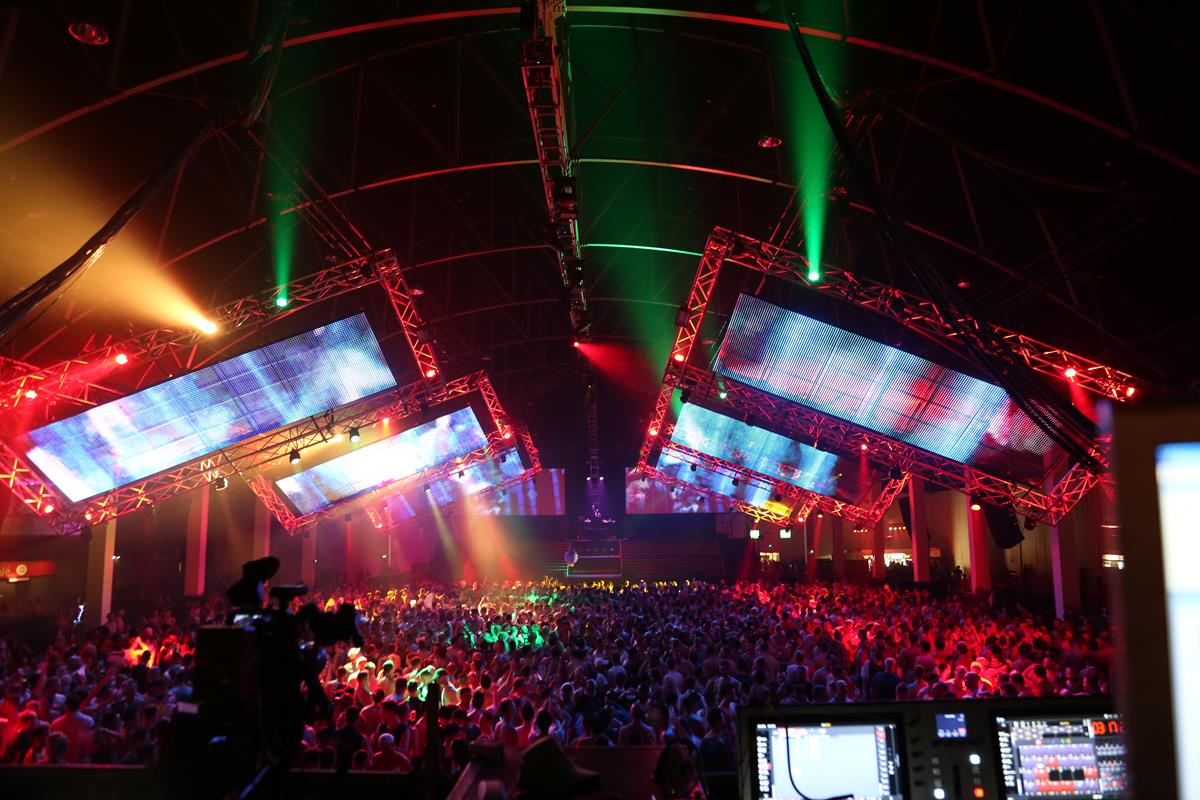 As the shiny remains of glitter began to be swept from the streets of Sydney during Mardi Gras, 12,000 punters from all over the globe were joined together at the official after-Party at Moore Park. This was described as the party to end all parties and is one of the biggest LGBTQI celebrations in the world and was the only place to party after The Parade.
Richard Neville of Mandylights designed lighting for this years' event with Clint Dulieu, Mike MacDonald, Jean-Pierre Jammaers and Francesco Calvi operating.
Chameleon Touring supplying F44P Global Truss to make up 6 automated pods that moved around the space with simple lines of lights and blocks of colour. These pods housed Martin LC Panels that delivered geometric, and big, bold colour looks.
Whilst most dance parties focus on the DJ, with the rig over the stage at the end of the room and all the lights pointing out into the house, Mardi Gras parties are all about lighting the party goers in the room. The focus is on an immersive room design with most of the firepower above the people's heads.
The amazing line-up of international and home grown music acts included Australian pop icons The Veronicas, Client Liaison, Steve Grand, Sydney's Nat Conway, Peyton, Luke Anthony, Greg Gould and DJs Sylvin Wood (FR), Joelby (UK), High Low (FR), Anhy (FR) and local favourites Kate Monroe, DJ Tiny, Rob Davis, THE SWEATS, Dan Murphy, Corey Craig, Citizen Jane, Oxford Hustlers, JimJam and DJ Mickey.
Photos credit: Danyon McCue, Kineysis operator extraordinaire.
More photos: http://www.mardigras.org.au/2017-mardi-gras-party-photogallery
Source: http://www.alia.com.au/mandylights-at-the-mardi-gras/
Most LGBTQ are Cyberbullied. Click here to find out 'How to Stay Safe Online'.