We are super excited to announce the launch of our new dedicated website for our Ovation Cases range, customised cases designed and manufactured in-house, built with superior quality German hardware and precision engineering.
DQ has been supplying road cases to the entertainment industry for almost 20 years and with requests for customised cases increasingly becoming the convention rather than the exception, we have made significant investments to expand our manufacturing capacity and adopt the latest technology so that we can design purpose-built cases and deliver them to you with precision and speed.
If you require customised cases, where every millimetre matters, saving you space and ensuring your equipment is protected with the best possible materials, Ovation Cases are made for you.
---
From medical equipment, drones, engineering measurement equipment, cameras, coffee machines, merchandise stands, there will always be a need for a specially designed case to suit your specifications.
Here are just some of the features we'd like to highlight:
Completely customisable solutions, inside and out, using 3D scanning technology and experienced team behind the scenes to help you select the best case style and specifications that will ensure complete protection for your valuable equipment.
Built with high quality German designed materials and hardware ensuring peace of mind when it comes to case construction for safe transport capability.
Faster turnaroundtime
Australian designed & manufactured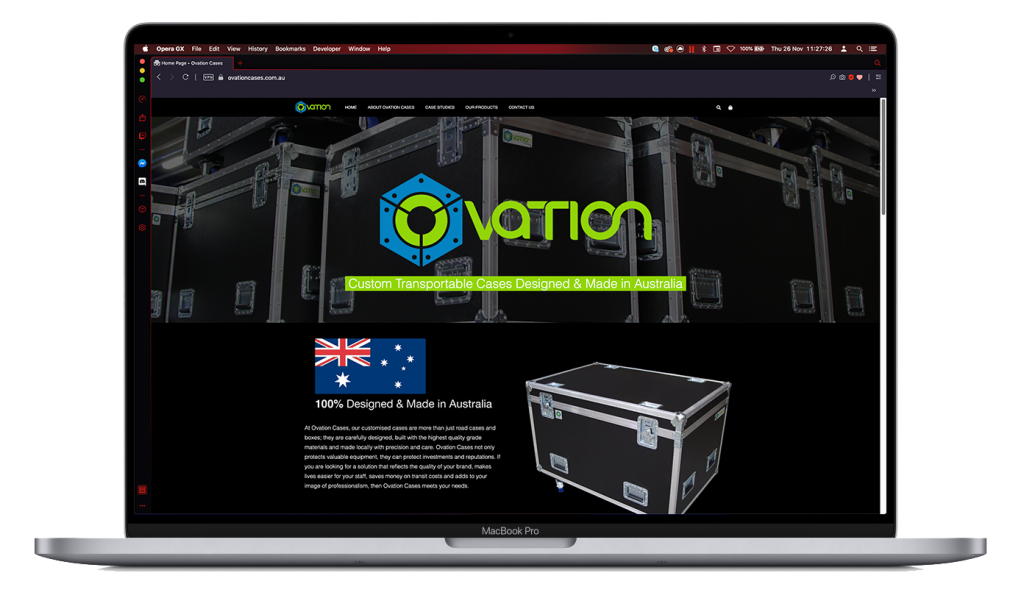 Visit the exciting new Ovation Cases website to find out more information