What stage should I use for my school?
Introducing GT Stage, the perfect portable/modular stage system solution for schools!
When looking for a portable stage solution for a school or educational institution, we recommend considering the four 'S' Principles – Safety. Speed. Stack Size. Supplements.
1. Safety
Safety is the most crucial consideration. GT Stage is manufactured to the high standards you should expect from a system that is sold around the world. It carries independent engineering certification for loads up to 750kg/m², evenly distributed. (That's 1500kg evenly distributed over a 2m long x 1m wide stage deck).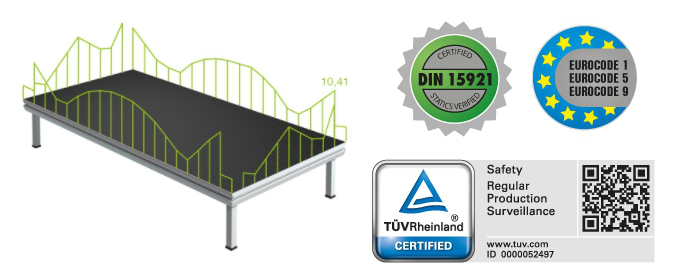 A big advantage of the GT Stage is its light weight – only 32kg for a 2m x 1m deck – making it one of the lightest stage decks on the market in the world today. Of course, this makes it safer for erection and dismantle with reduced risk of lifting-related injuries. The light weight also makes it more appropriate for handling by school students.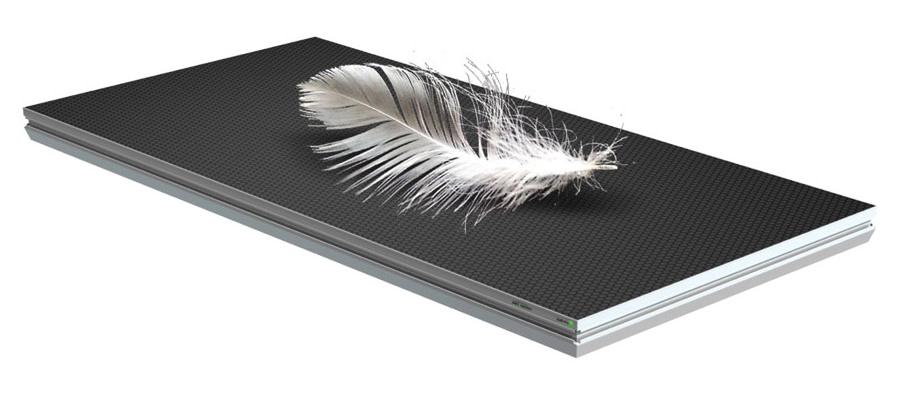 2. Speed
Often class time or turnaround time constraints mean speed of set-up can be very important. GT Stage requires no tools for assembly with legs, deck-to-deck and leg-to-leg clamps all tightened using hand knobs or wing nuts.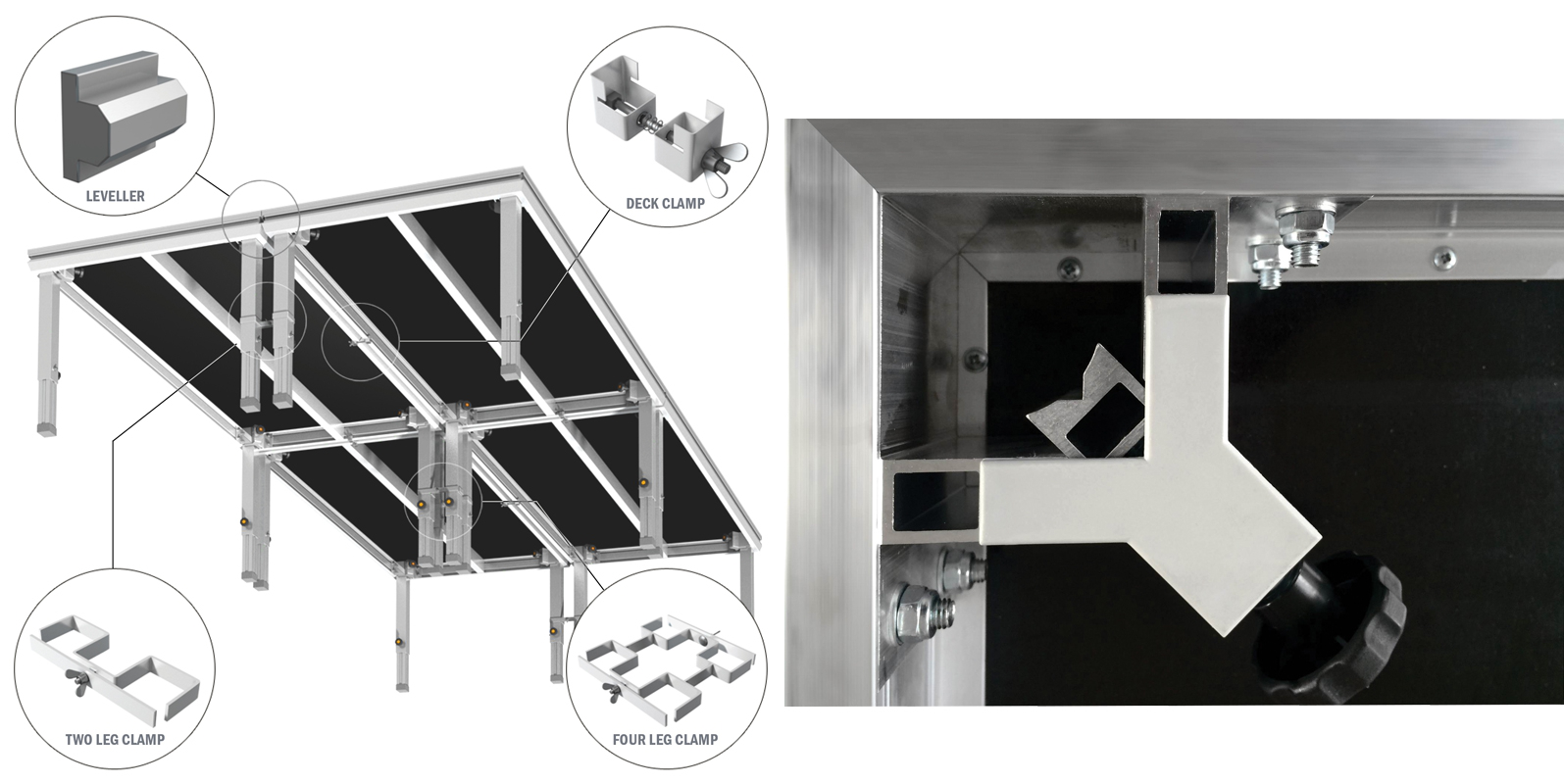 The toolless connection, compact size and light weight features of GT Stage all combine for set-up to be a very time-efficient exercise.
3. Stack size (Storage)
GT Stage has a low profile of only 89mm which makes it a very space-friendly stage deck to stack and store. When your storage capacity is limited, the GT Stage allows you to tick yet another box.

4. Supplements
Straight stage decks are not all that's required to make a modular stage system complete. Supplemental deck shapes and accessories such as  handrails, mobile legs, skirts and stairs etc all have a role to play. GT Stage offer all these accessories and more.
One of DQ's unique offerings to supplement the portable/modular GT Stage system is their fully compliant disabled access ramp system. Years of research and development have resulted in a modular disabled access ramp system that meets all code requirements.  We believe it is the only genuinely compliant stage ramp system available in Australia and is one of the essential components for any portable/modular stage system.