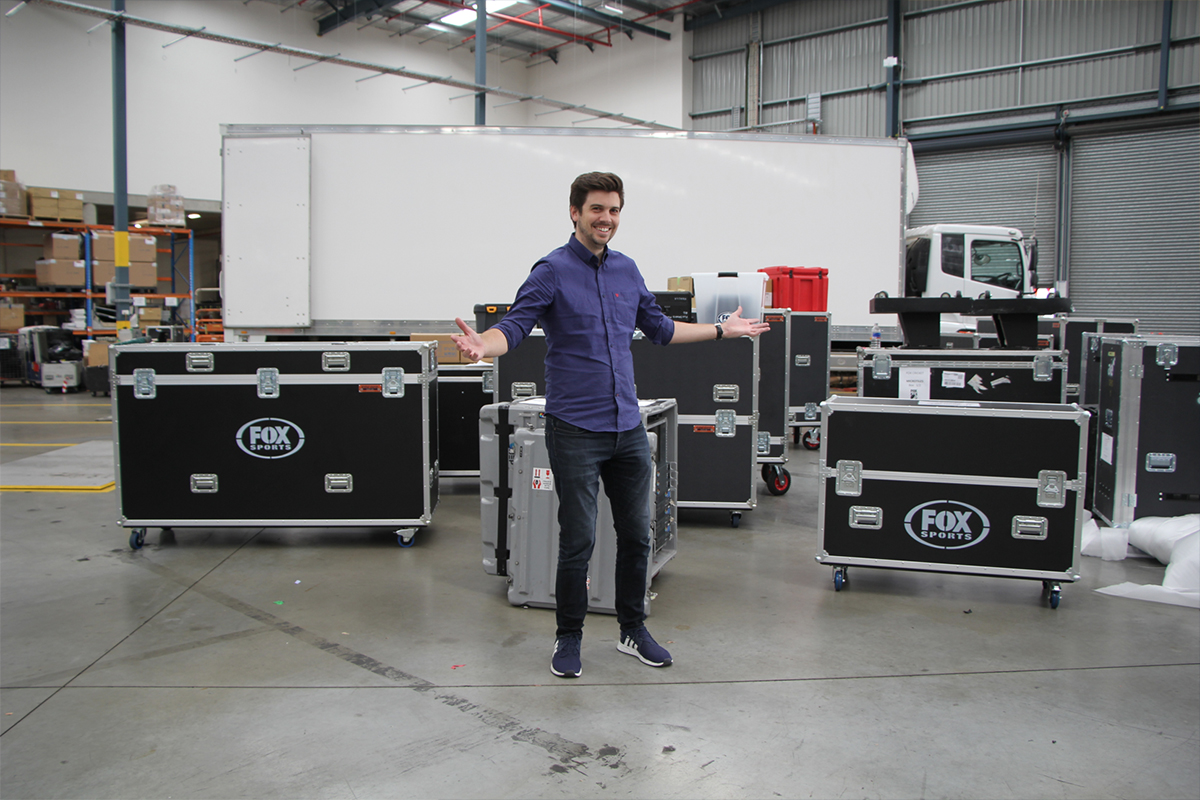 Pictured: Paul Slater – Director, Fox Sports Australia
---
In recent years, Design Quintessence has heavily invested in the latest and most sophisticated technological design and manufacturing tools to establish in-house production of quality road cases.
Since the purchase of our first CNC router a few years ago, custom designed cases and foam inserts has become an integral part of our road case business. It's something we pride ourselves on. As a result, we have already designed and manufactured a large number of custom cases and foam inserts.
Fox Sports managed to bring us a challenging task to provide road-cases for their newly awarded cricket season broadcasting rights. The brief demanded high-quality road cases for a variety of TV set items ranging from podiums and desks to chairs and logo signs to go on broadcast. Right from the beginning, the timing proved to be crucial since everything had to be ready for the first season broadcast.

As one of our valued customers, we gathered all our operation power to plan, design, build and deliver all the cases on time. All the cases, and there were 30 of them, were designed and built at our Sydney-based factory and were shipped to Australia-wide set locations. To give you an idea of scale of the job, we went through over 30,000 rivets over a month to put hardware on these cases.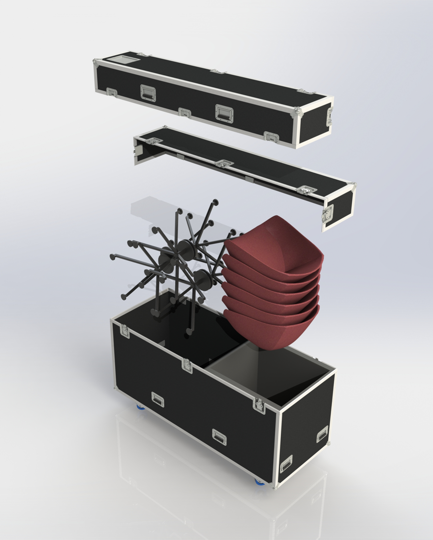 A streamlined production line and well-planned operations ensured on-time delivery of the cases with no mistakes. The job received much positive feedback from Fox Sports, as well as their set designers at Wild Sets and Crayon.
Upon receiving cases for the desks, Wild Sets commented that they fitted perfectly and "Well done, Works a Treat!". Mat Harrington from Fox Sports exclaimed "DQ's contribution was pivotal to delivering this project on time" and nicknamed our crewTeam Awesomeness.  And it wasn't all words since the message was accompanied by a case of beer as a little Thank You for the teams hard work.
While the design and manufacturing of road cases for Fox Sports proved our design and manufacturing pipeline to be robust and streamlined, we are not settling for anything less than perfect. We are currently expanding our local manufacturing of cases and foam inserts at Design Quintessence as a response to the increasing demand for precision, quality and lead time.
Our new production line will be triple its current floor area and introduces some new cutting-edge machines and processes to the production of road cases in Australia. We are excited to go through this expansion phase and we are looking ahead to provide you with protective cases to the level of the quality of the equipment being transported within them.
| | | | |
| --- | --- | --- | --- |
| Cases awaiting to be foam-lined | Fox Sports Podium Cases | Phil Shearer, Crayon | Fox Sports Logo Panel Case |