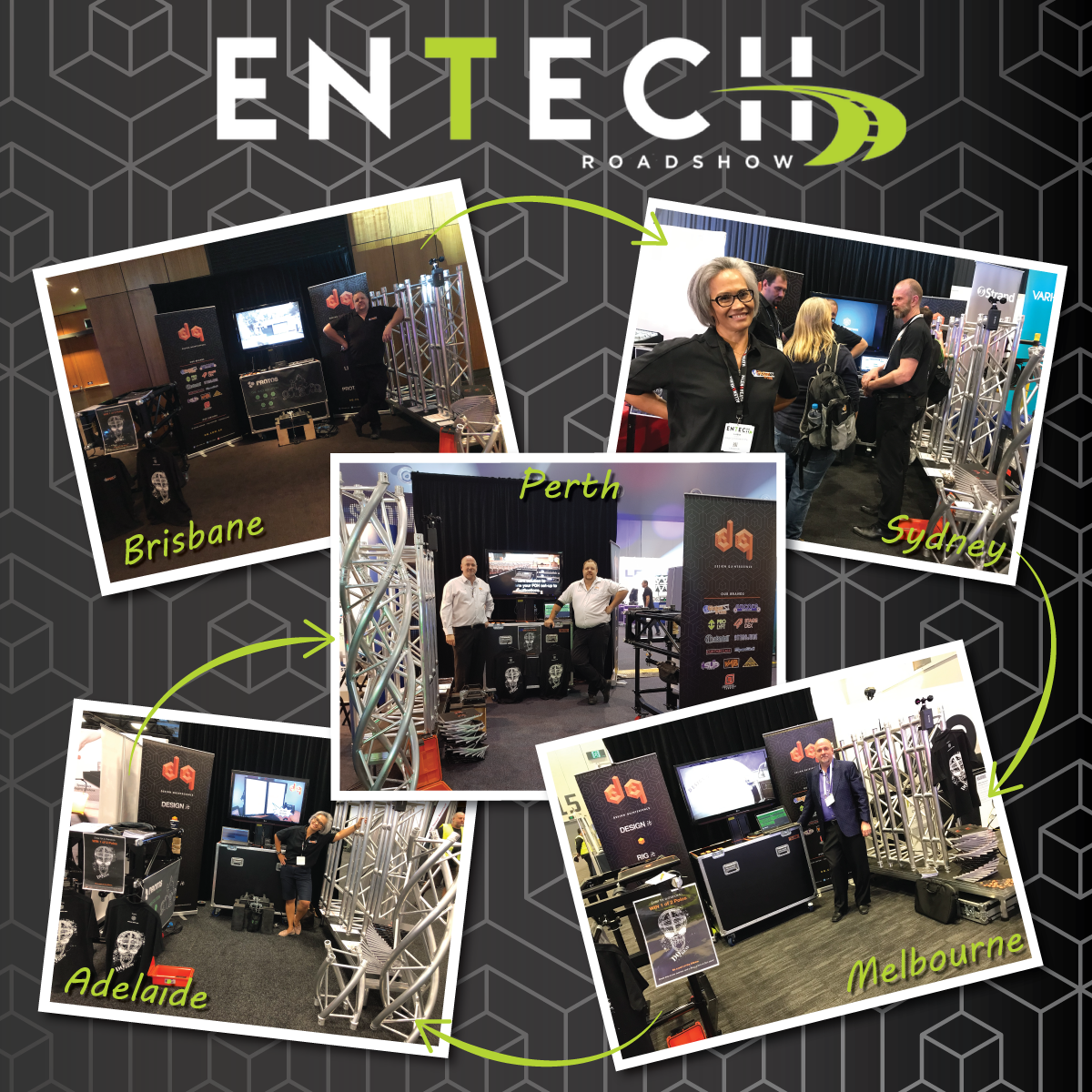 Thank you to all those who visited the DQ stand at ENTECH, the 2-week roadshow was a wonderful opportunity to catch up with many of our long-term clients and also, meet new people and share some of our latest solutions. This year, our stand featured our 5-Chord Truss, our new F34 DNA Truss and the latest in load and force monitoring systems, PROTOS.

Read on as further details have been included on our featured range from ENTECH and our latest news articles you may have missed.
NEW PRODUCTS FEATURED AT ENTECH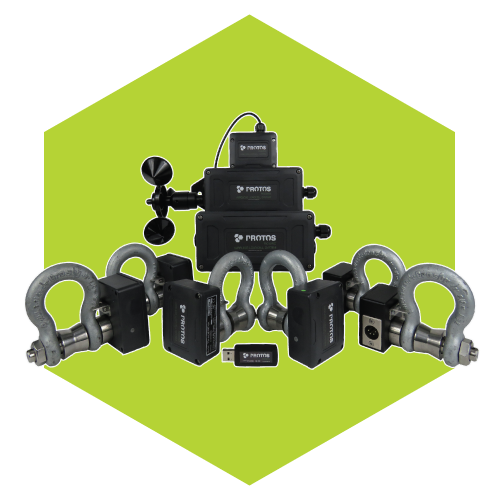 PROTOS
Protos have developed a comprehensive range of force monitoring equipment for the entertainment industry. To improve safety, with a focus on the flexibility and ease of use that this industry needs. Making an intuitive and affordable solution to measuring the forces on the loads you're lifting, or the structures you're building: PROTOS, THE APEX SOLUTION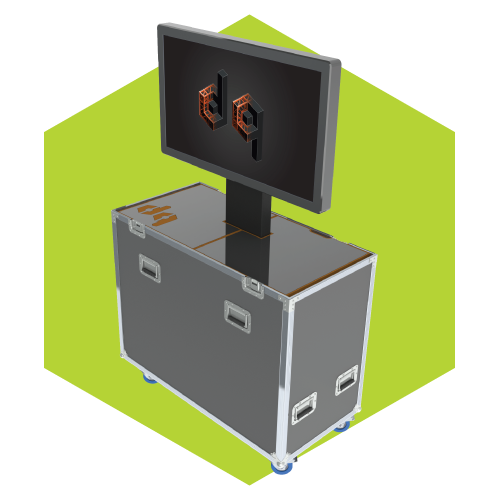 Electric Lift Screen Case
The TV Screen case is designed with high quality hardware to lift TV's up to 65kg of weight for up to 1000mm height (75" TV Screens). The universal mounting bracket accommodates all the popular VESA mounting sizes to ensure secure attachment of your TV screen. The case comes with internal wiring and an internal plug to supply power to your screen in a safe and secure way. You can use both integrated push button inside the case or a remote control to raise/lower the screen. The top surface is made out of sleek Acrylic to match the quality and style of modern TV screens.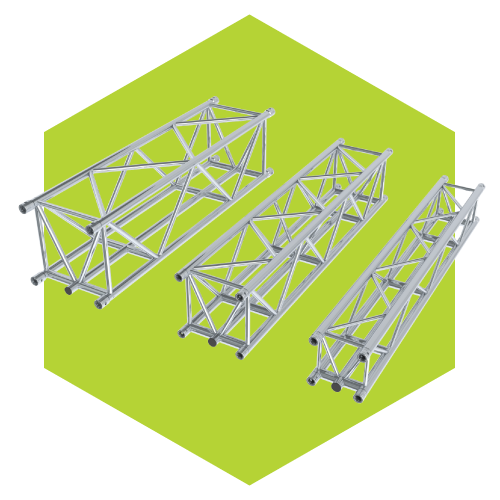 5 Chord Truss
This time last year, we teamed up with Global Truss to develop a new 5 Chord Truss especially designed for the suspension of LED screens and launched it at Pro Light + Sound 2018 in Frankfurt, Germany. This year, expanding the 5 Chord Truss range, we've added the newly developed F35 and F55 5 Chord Truss. They are based on the F34 290mm x 290mm and F54 500mm x 500mm truss design and is designed for applications such as LED screens where balanced centre rigging of the screen panels on the truss is essential.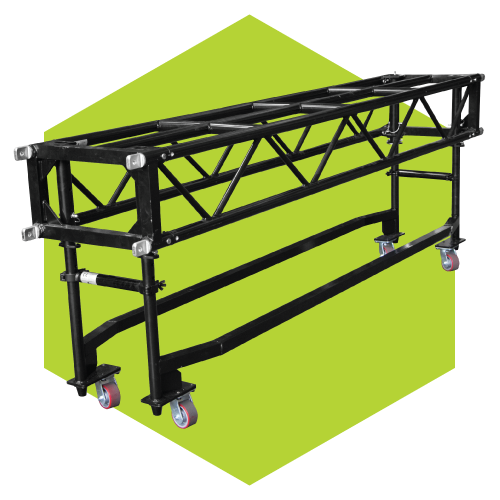 Pre-Rig Truss
Design Quintessence has heavily invested in the latest and most sophisticated technological design tools and has recently introduced a new line of quality Pre-Rig Truss systems from Global Truss to the market specifically designed & manufactured to suit Australian truck pack width! Carrying lights pre-rigged and pre-wired means you can easily roll them out of the truck directly to the stage with minimal effort.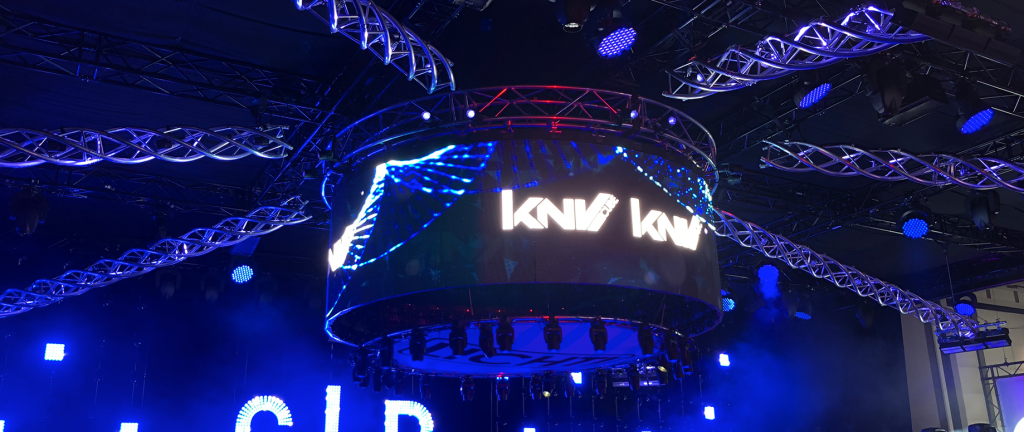 F34 DNA Truss
Lighting trusses are an inevitable part of any production. You will see them hanging over any event stage, carrying an army of lights, blinds, screens and projectors. The DNA truss however, is designed to bring truss to the forefront of scenic designs, creating a stunning contrast to the traditional box truss. The DNA truss is currently available to match the existing F34 truss range. Adapter pieces can be attached which bring the DNA's twist into a square, fitting it seamlessly into any F34 box truss design. DNA truss retains the standard tube diameter (50mmØ) allowing them to fit together using a conical spigot and locking pin.